Time Saving, Quick Response, and Expertise

Having 3Fold IT manage our computers frees up a good chunk of my time.  I no longer have to babysit individual workstations.  I can also sleep a lot better at night knowing that our servers and network hardware are monitored and patched regularly.

3Fold IT consistently responds to our IT issues and problems quickly.

We chose 3Fold IT because of their depth of knowledge, people and expertise.  If you are doing it all in house, you are probably not covering all your IT needs.
Bill Schmidt
IT Coordinator
Edward H. Wolf & Sons, Inc
Slinger, Wisconsin
They Know My Business Because They Know Me

3Fold IT is a great company to work with.  At the end of the day you invite them to dinner!  I finished a large project that spanned many weeks.  Thanks to the great people at 3Fold IT, it was a huge success!

I appreciate their expertise and dedication to our projects.  The team is well respected here, and I appreciate their help.  I consider them friends.

That is the big difference.  I can call 3Fold IT and they know my business because they know me.  I look forward to a long friendship.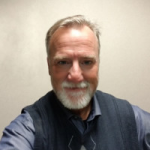 Joseph Hayes
Manager Information Technologies
O'Neil, Cannon, Hollman, DeJong & Laing S.C.
Milwaukee,Wisconsin
Responsive, Flexible, And Honest

3Fold IT offers the variety to install where we want without having to wait for the phone company. Whenever we have a need, they are here resolving issues.

Looking for an excellent IT company that is willing to tell you what is best for your business and not to their bottom line, look no further.
Jason Streit
IT Supervisor
Fiduciary Real Estate Development, Inc.
Milwaukee, Wisconsin
Worry Free Managed Services And Technical Support!

If you do not have managed services, do not take the risk of losing your information; have 3Fold IT analyze your network immediately!

Their quick response time, convenience of support, and knowledge is a great benefit over other IT firms we have worked with.

In the five years we have been a client, I do not recall a single request or issue going unaddressed for more than two hours. 3Fold IT analyzes our needs and suggests what changes to make to keep our network and information secure.
Don Rohr
General Manager
Pilgrim Metal Products, LLC
Glendale, Wisconsin